About us
Kiwis for the Himalayas (Kiwis) is a New Zealand based charitable organisation which works in partnership with a Nepali / Indian team in the north-east Indian state of West Bengal. The partnership began in the mid 1980s, and in that time a number of New Zealand individuals and families have begun to support the Kiwis' programmes that exist to feed, clothe and educate children, to provide medical care through a dispensary and mobile clinic servicing thousands of villagers, and to provide job opportunities for women caught in the poverty cycle.
All money donated within New Zealand is sent to India (no deductions are made for costs such as administration). Kiwis is not a big organisation, but a project run by a small group of ordinary New Zealanders who have seen a practical need in India and chosen to get involved with practical solutions. The beauty of 'Kiwis for the Himalayas' is its simplicity and absolute integrity. No money is wasted and all funds are accounted for through annual, external audits both in New Zealand and in India.
Our greatest strength is working with communities and local people, with whom we have built relationships over the last 25 years. We recognise our greatest asset is people and not finance. Therefore, we endeavour to use existing infrastructure and build to support this. For example, rather than construct orphanages, the children on our programme are sponsored into homes within their own village community, but their living costs are paid for by sponsors. Therefore, the need for buildings and staff is kept to a minimum.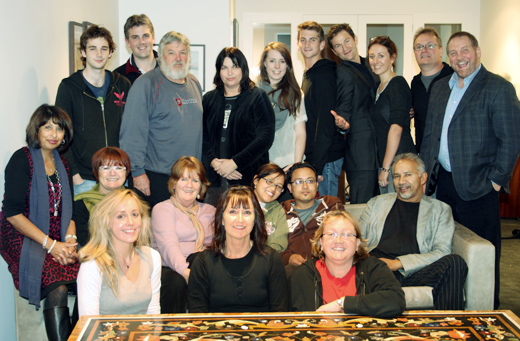 Sponsorship is to support peoples' needs.
We are inspired by the following:
Poverty is not only about a shortage of money, it is about rights and relationships, about how people are treated and how they regard themselves; about powerlessness, exclusion and loss of dignity. Yet, the lack of adequate income is at its heart. (Author unknown)
We endeavour to provide education, practical medical aid and medical education to the poor and training in employment skills – all designed to break the poverty cycle in West Bengal.
Where we work
According to national newspaper The Statesman, the poverty in West Bengal is worsening. Ten years ago 34% lived Below the Poverty Line (BPL). Presently, the number of people officially listed at BPL is 44%. The article also noted that the state government rejected the 50 districts statistics, because they reported 55-60% BLP, which would indicate that over half the state could be classified as poor (Sourced: 4 Dec 2009). With national food inflation soaring to 17% and GNP to 7.9%, the poor are caught in the squeeze, and the gap between rich and poor continues to widen.
Today we find ourselves with more poor to care for through our practical works which are focused on three key areas — Children Have Hope, Women Take Heart and the Medical Dispensary.
Our directors in India
Chandra and Santu have been working amongst Indian Nepalis, tribal and Bengali people in villages and rural towns in Siliguri in West Bengal. They work in partnership with us. They have started the dispensary to the poor in 1998. In 2001, a programme to aid disadvantaged and abandoned women (Women Take Heart) was begun. In 2003 the orphan and slum children's programme (Children Have Hope) started in one village, with 11 children. There are now 300 children on the programme.